Quick Analysis Tool is used to apply the quick conditional formatting, Quick Charts, add Totals, Quick Pivot Tables and to add quick Sparklines in selected data.
After selecting the data, you can press Ctrl+Q Shortcut key to open the Quick Analysis Tool.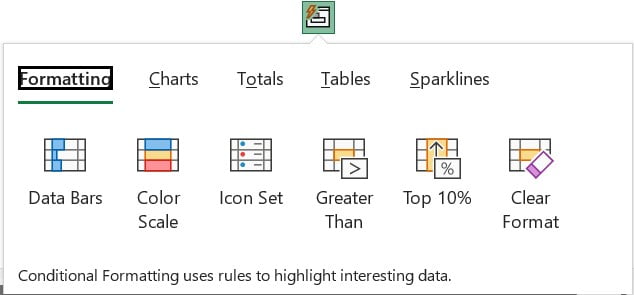 Note: Quick Analysis tool is available in Excel 2013 and above version only.
Watch the step-by-step video tutorial:
Click here

to download the practice file