In this article, we have created a Stylish Column Chart in Microsoft Excel. You can use this info-graphic chart in your Excel Report or Business Dashboard. We have displayed Day wise Service level in this chart. We have filled Texture Fill in the columns.
We have created a platform using Excel Shapes. We have used 3D Rotation and 3D Format feature to make it realistic.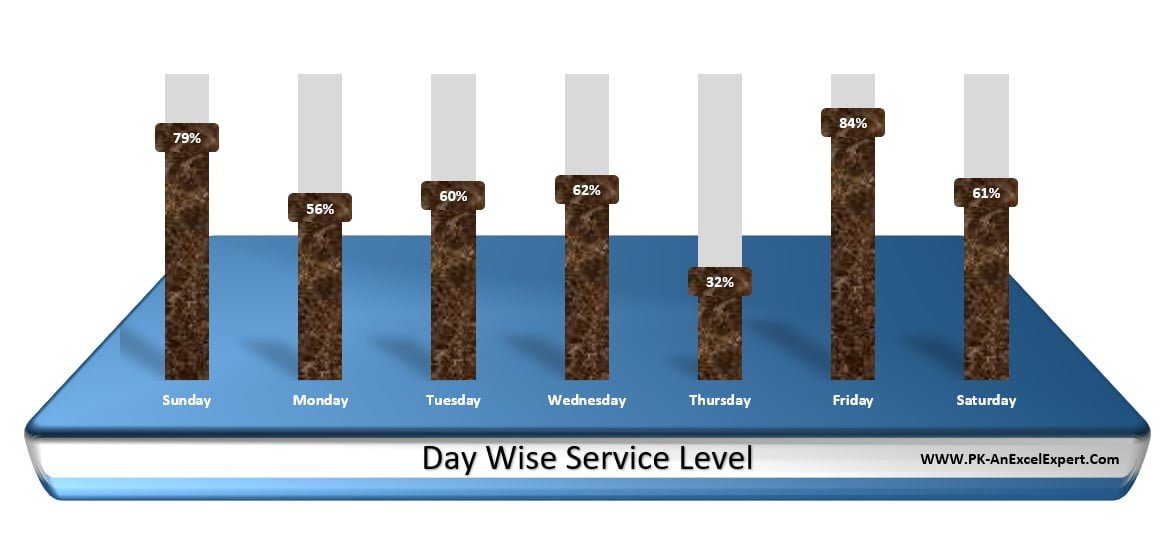 Below is the data points, which we have used to create this chart-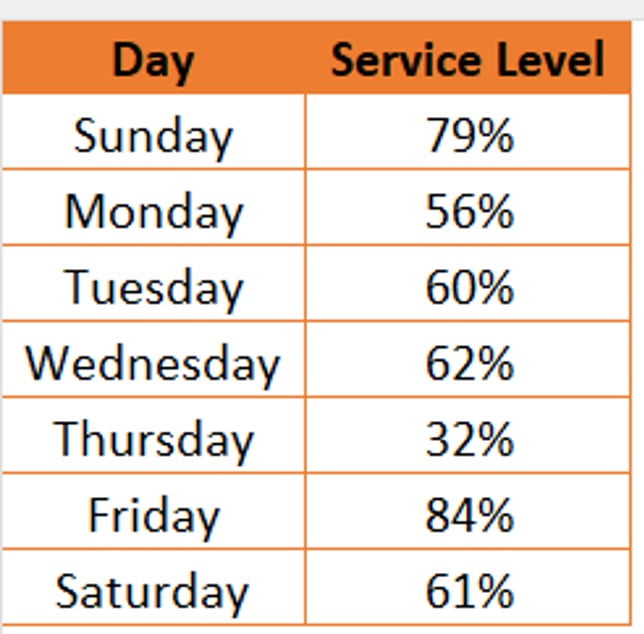 Watch the step by step video tutorial:
Click here

to download the practice file.