3D Filled Pyramid chart have been designed to display the KPI metrics like Sales Conversion, Service Level or any other KPI in percentage. You can display multiple categories on horizontal axis like we have displayed 4 different Zones – EAST, WEST, NORTH and SOUTH. We have used gradient fill for each zone which makes it more attractive.
Below is the data set for 3D pyramid Chart-

Below is the snapshot of Zone wise Sale Conversion chart-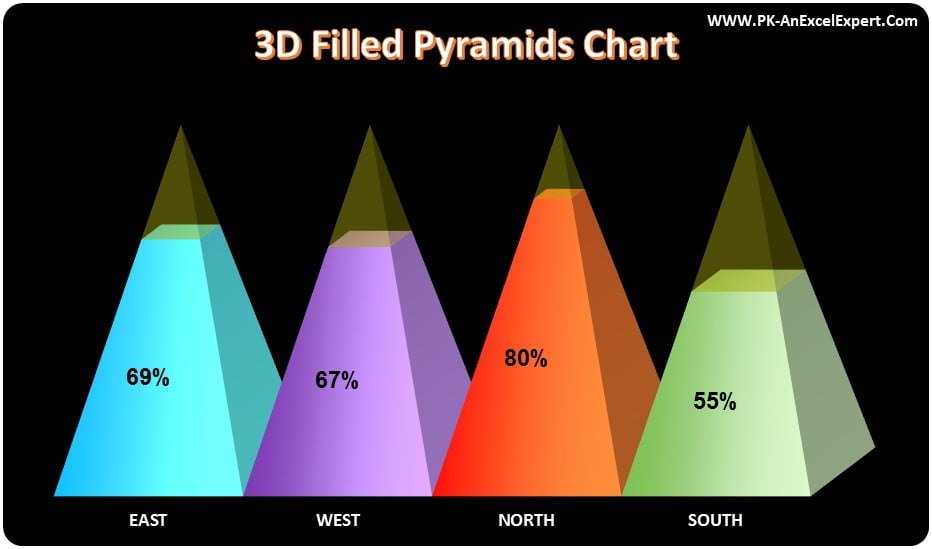 Click here

to download this practice file.
Watch step by step video tutorial: