In the article, we have created the Powerful Gantt Chart (Project Planner) for Project Management in Microsoft Excel with Power Pivot. You can use this template for your Project Management Dashboard.
This is a dynamic Gantt Chart which can be controlled by different slicers and Timeline.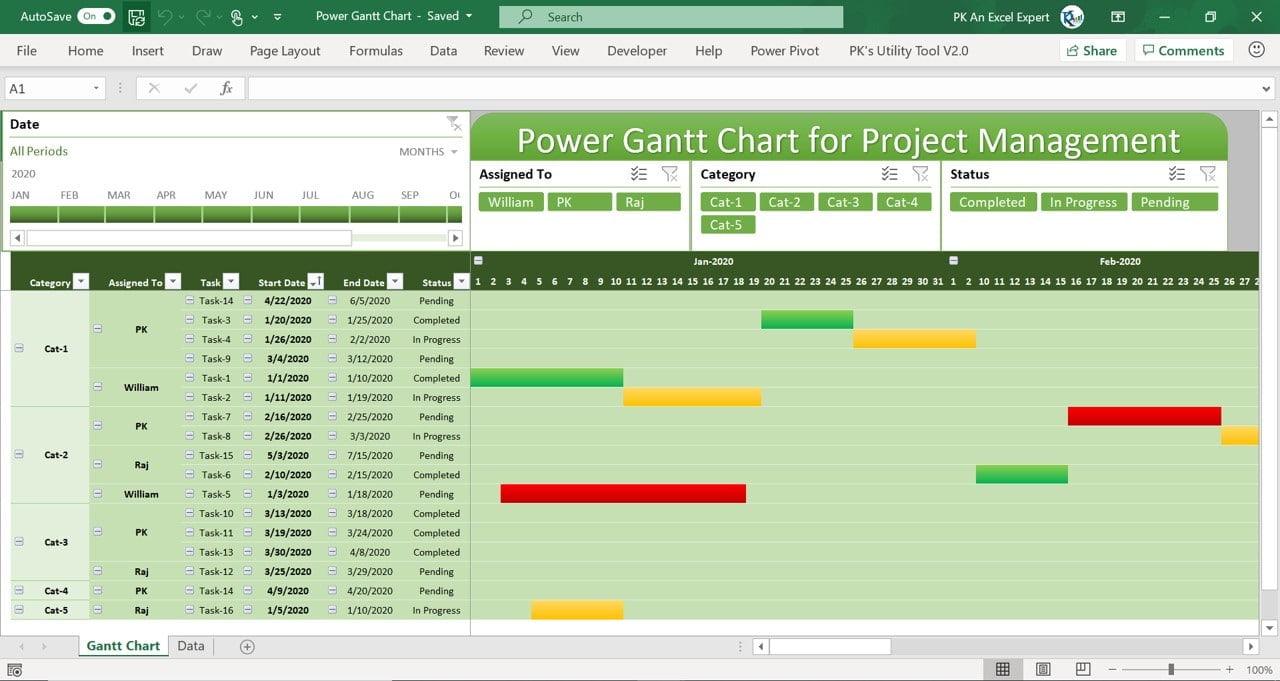 Power Gantt ChartYou can fill your data in Data sheet and then just refresh the Gantt Chart Pivot table.
Watch the step by step video tutorial:
Click here

to download the practice file.