In this article, we have created 3D Chart for Weekly Sale. We have used 3D stacked column chart to create this.
We have displayed a dynamic gap between each stack in the chart. You can use it in your Sales Dashboard.
Data Points:

Below are the data points for chart: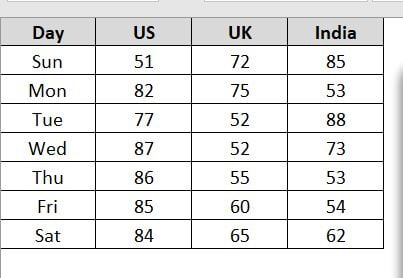 Chart:

Below is the 3D chart using above data points: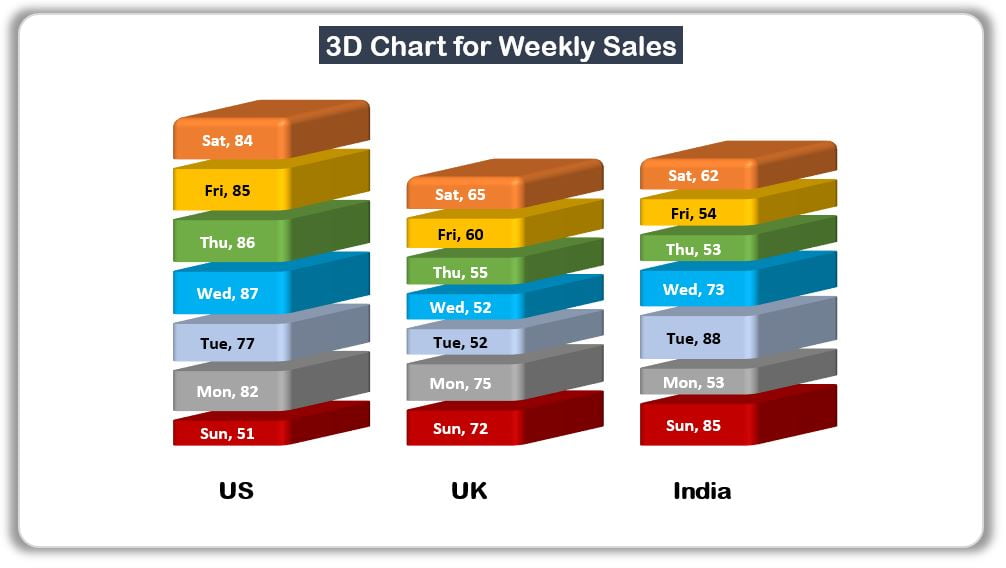 Gap:

You can change the gap number highlighted in yellow cell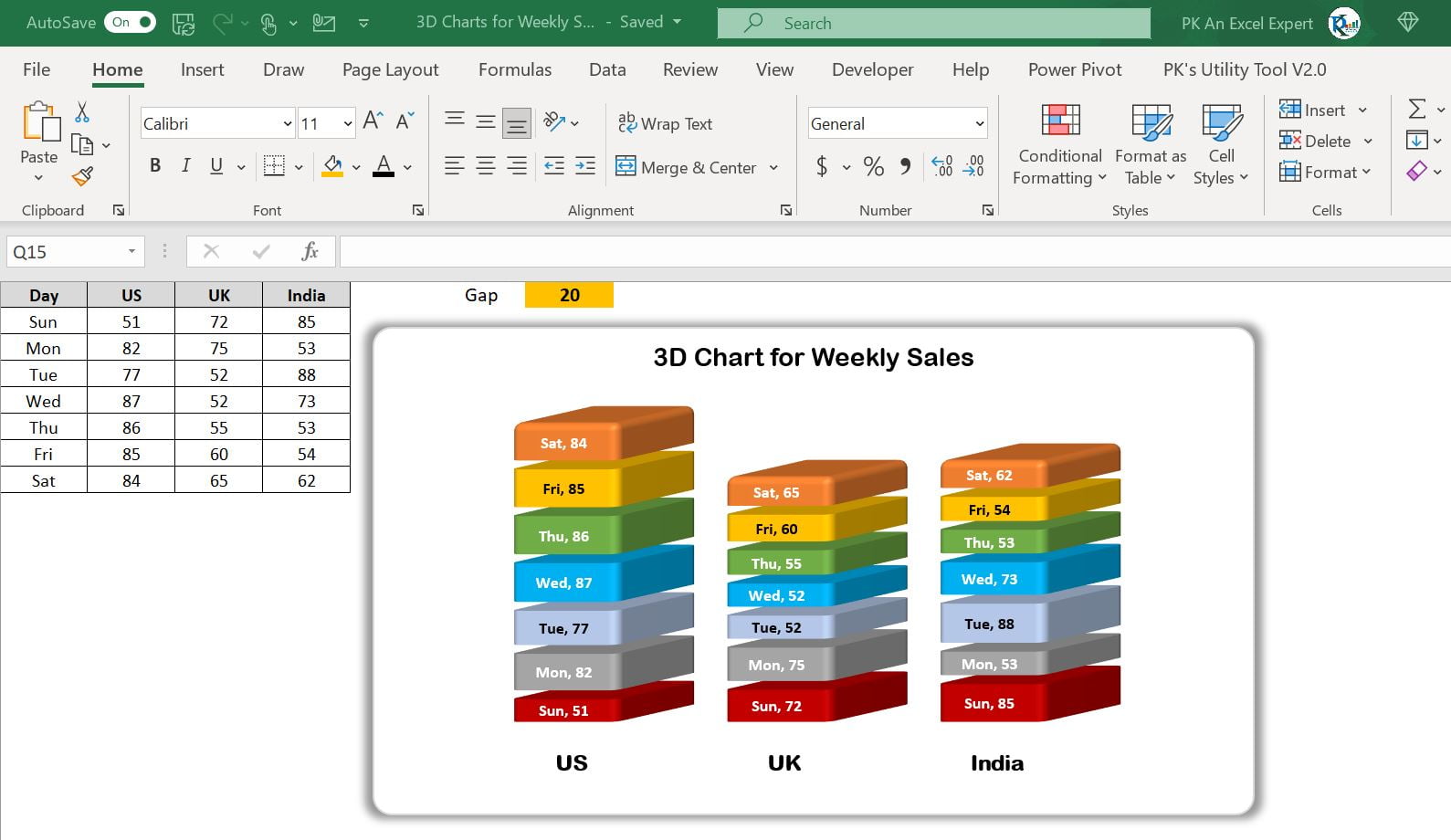 Watch the step by step video tutorial:
Click here

to download the practice file.