In this article, we have created a beautiful Medical Science info-graphics chart in Excel. We have displayed department wise blood donation% using this info-graphic in excel only. We have not used any external image. Chart is fully dynamic and connected with the excel data points.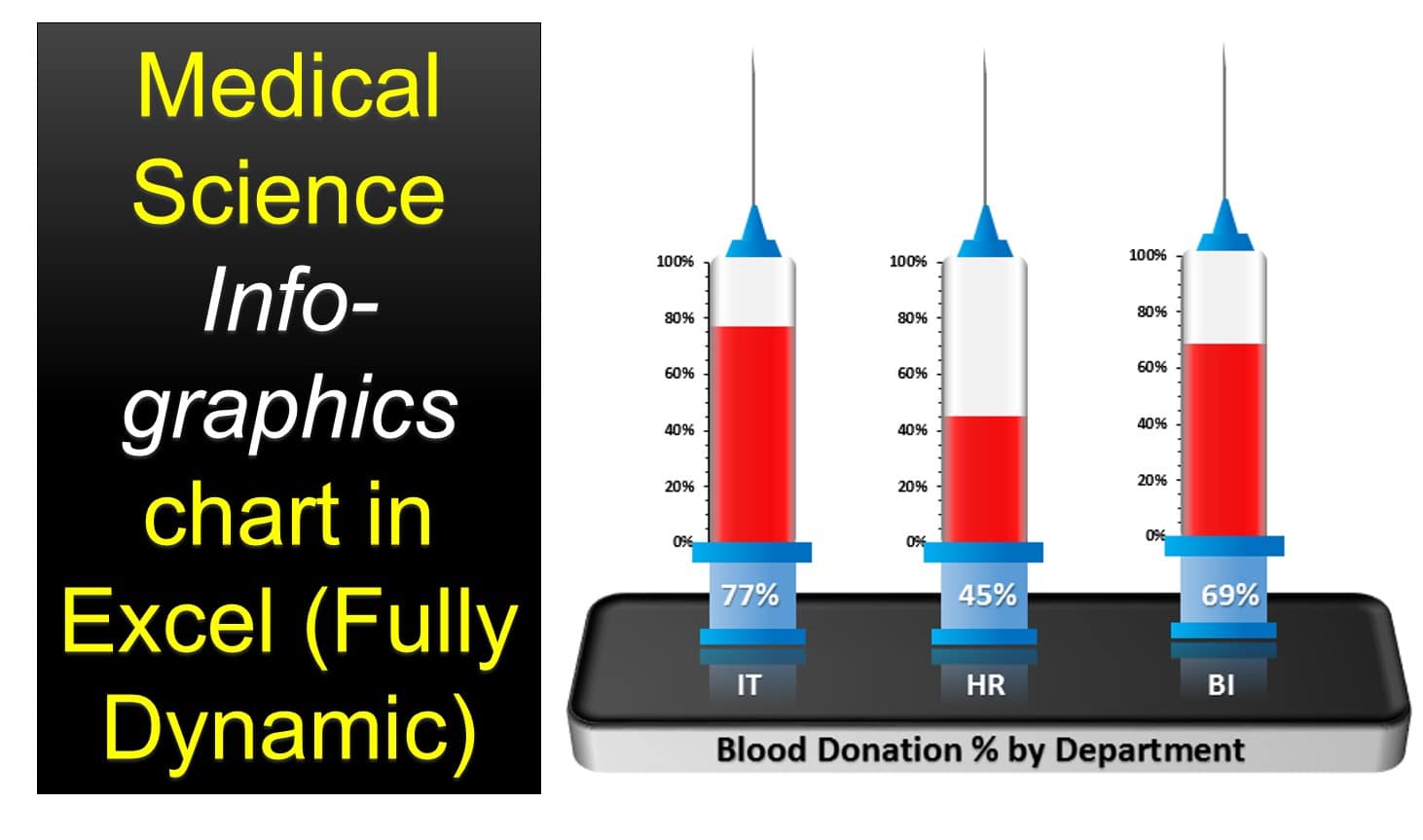 Watch the step by step video tutorial:
Click here

to download this practice file.