In this article, we have used two excel super tips for pivot table. You can use this tips in your excel report wherein you use pivot table.
Below are the Pivot table super tips:
Add Search box in Excel Slicer:
In this pivot table tip we have created a Slicer of employee name which is connect with a pivot chart. Since we have a long list of employee so it is not easy to find the desired employee name in the slicer although they are in order. We have added a search box using pivot filter and fixed the slicer position.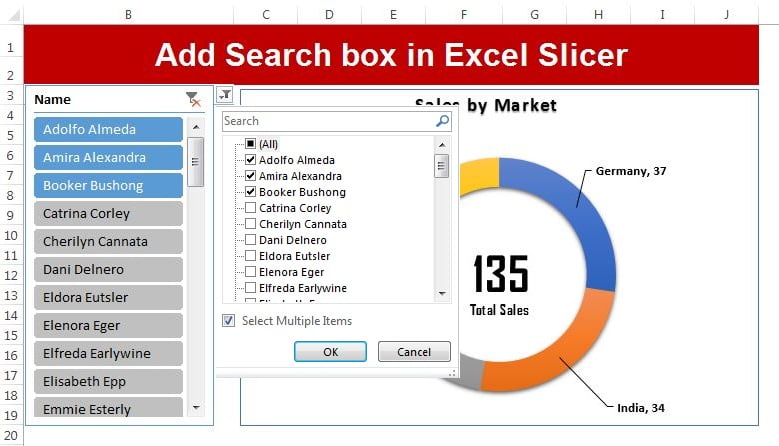 Cross filter in two Pivot tables:
In the second pivot table super tip we have established a cross filter feature between two pivot tables. We have created two slicers for Market and Name and connected with both the pivot tables. We have make slicer hidden after connect with both tables. Now cross filter is established between both tables. You can use this tip for multiple pivot table also.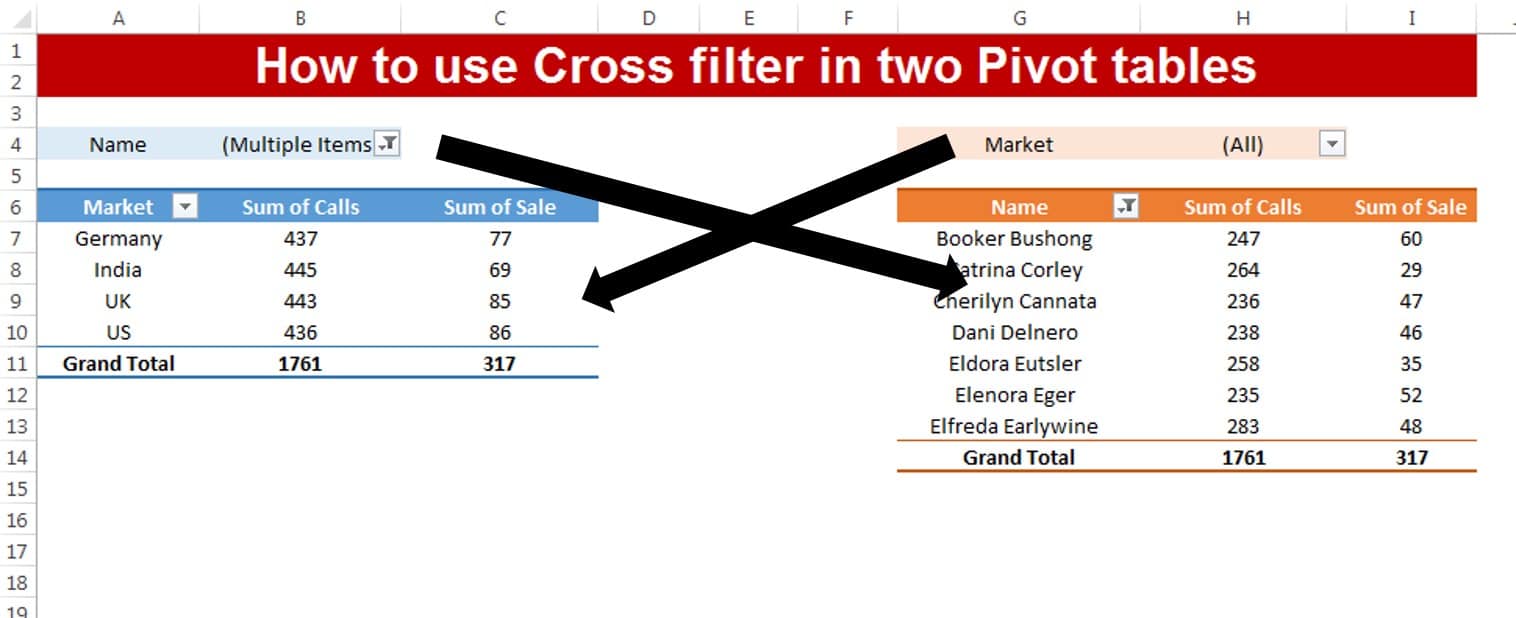 Watch the step by step video tutorial:
Click here

to download this practice file.