We are back with one more stylish chart but this time we have used a pivot chart and connected it with a slicer. We have displayed employee wise sales on this chart with Day slicer. You can see the data for any specific day using slicer. We have also changed the slicer style slightly.
Below is the data table for which we have created this pivot chart.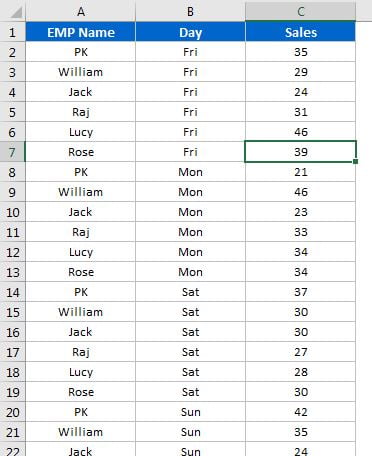 Using this data table, we have created a pivot table for employee wise sales and add a slicer for Day.

We have used Excel shape to create this chart. Below is the snapshot of this beautiful Chart.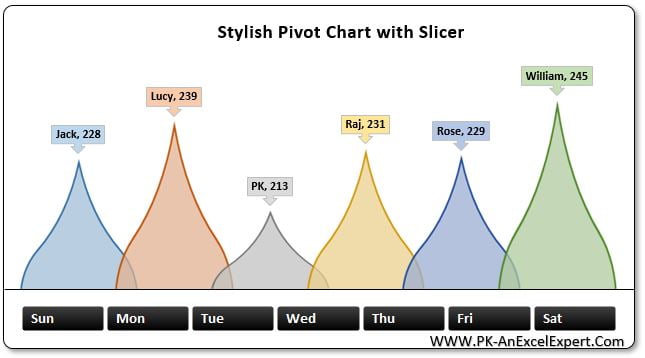 Click here

to download this practice file.
Watch Step by step video tutorial: